Jan 23, 2017 12:03:00 PM
The Most Popular Wedding Band Styles for Men
Posted by Icing On The Ring

men's jewelry
For men who haven't worn a lot of jewelry in the past, choosing a wedding band can be a fun and exciting, yet overwhelming experience. There are many different bands for men to choose from, but it's often helpful to know which styles are the most popular and why in order to zero in on which characteristics are most important for you.
1. The Dual Surface Traditional Band
This style of wedding band has a very traditional look due to its low dome surface. Flat-top surfaces are considered more modern.
Men also tend to like a combination of the brushed finish and polished edge. It's simple without being too boring.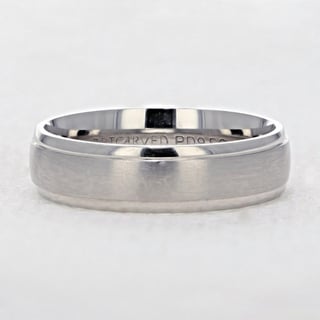 Artcarved Men's Wedding Band
2. The Textured Modern Band
Worried about scuffing the surface of your band? This style offers the perfect camouflage. With its completely covered coarse brush finish, scratches can go virtually undetected.
This ring is ideal for the gentlemen who want uniformity throughout their band and the flat, squared-off surface helps it appear more contemporary.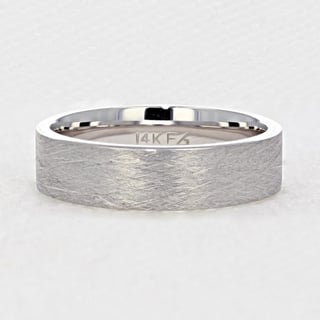 Artcarved Men's Wedding Band
3. The Grey Gold Band
Grey gold is a newer metal we started working with in 2015. Most men we introduce to it haven't heard of it before, but like that it's a bit trendier than other bands thanks to its darker color. Grey gold is priced exactly the same as white gold, yellow gold, and rose gold, which is another attraction to this unique style.
This particular grey gold band comes with a rose gold interior, which not all grey gold bands do. It's great for a guy who wants to have some matching element with their fiancée's rose gold engagement ring, yet still look masculine.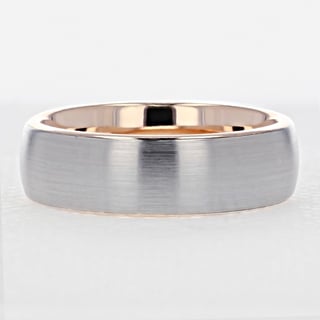 Signature Men's Wedding Band
4. The Tacori Band
The Tacori Gentlemen's Sculpted Crescent Collection is the only collection of men's bands in our store that have the vented interior that Tacori has mastered. Since men's bands are a bit wider, they have a tendency to cause more moisture to be trapped in between the ring and the finger. The vented interior allows for air circulation and also makes the band more lightweight, which is great for helping guys adjust to wearing a ring. It's also a design most men haven't seen before.
An added benefit to a Tacori men's band is the second band that comes with each purchase. Made of stainless steel, this band is meant to be used on occasions where the original band could be damaged or worn. Best of all, it also comes with Tacori's vented interior! It is essentially, the casual complement to the vented band.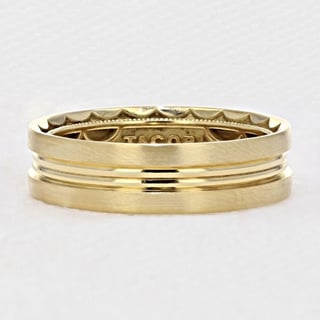 Tacori Sculpted Crescent Wedding Band
5. The Bling Band
Unlike us ladies, most men stay away from wedding bands that are flashy or covered with diamonds. BUT, those that don't mind a little bit of bling are typically intrigued by our black diamond bands.
This look combines a classic style with a contemporary look that's somewhat trendier. It provides a bit of sparkle, but one that is toned down due to its black color. Most guys find that black diamonds make the band feel more masculine as opposed to white diamonds.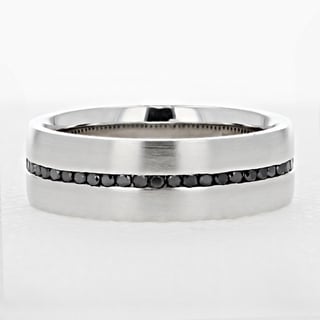 Novell Mens Wedding Band Style
We have many men's bands to choose from, for guys of all styles. Shop our online store or make an appointment with one of our jewelry experts to find a wedding band that's right for you.