Jan 25, 2017 1:00:00 PM
Tips for Choosing the Perfect Wedding Band
Posted by Icing On The Ring

Wedding Bands
The wedding band is a symbol of commitment worn by both men and women. Choosing a wedding band comes with its own set of demands that are different from the ones that we know with engagement rings and can be overwhelming if you are not prepared for the many options that are available. Here are some tips for finding the wedding bands right for you.
Give yourself some time
You probably need about one to 2 months to order your wedding band. If you know exactly what style or designer you want, it should be a relatively easy process. But, if you aren't sure about what ring is right for you or you are hoping to customize a ring, you'll want to give yourself some extra time to weigh your options. You never know, your jeweler might recommend a style you never thought you'd like.
Remember, you can always upgrade, but this will likely be the band you have for the long-run, so whether you go for trendy or traditional, it should be something you'll be happy with for the next many years.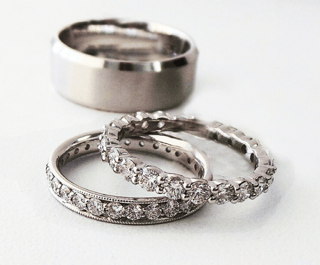 Consider buying your ring and band together
Some people choose to purchase their engagement ring and wedding band at the same time because it saves time and enables you to visualize the final product as a whole from the very beginning.
For those who have their engagement ring first, there are smart ways to make the two pieces work together. For instance, fancier shapes pair well with a simpler band and solitaires look great with eternity bands.
Some engagement rings have very unique shapes that look more complete with an interlocking band made especially for that design. Either way, you'll want to remember to avoid bands that might overpower your engagement ring.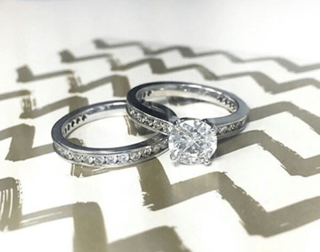 Mix & match your wedding bands
Some couples like to have bands that are similar in style to symbolize unity. This doesn't mean having identical wedding bands, but rather choosing certain characteristics that can identify them as a pair.
While designers like Tacori, do have men's and women's bands with similar elements, some people choose to customize their bands according to the aspects they'd like to share with their partner. Others choose their bands according to what works best with their taste or lifestyle and are not concerned with having a complement to their partner's band. There's no right or wrong way to go about it.
Our experts love helping couples find ways to give their rings a personal touch or finding wedding band designs that go together without being too matchy.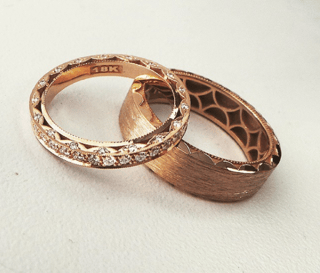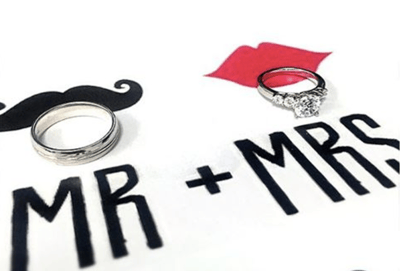 Factor in Size, Style, and Fit
The shape and size of your wedding band is one of the most important factors to consider. It would be a waste of money to buy a wedding band that is too uncomfortable to wear or could be damaged easily by day-to-day activities. Comfort fit rings are slimmer with smooth, rounder edges, making them easy and comfortable to wear, especially for people who aren't used to wearing rings.
Platinum is a sure bet for durability and no-fuss maintenance and If you do a lot of work with your hands, try a ring with some texture that won't show scratches instead of a ring with gemstones.
Eternity bands have diamonds, which run all the way around the band; these bands are difficult to resize. However, bands with diamonds only on the top tend to spin around the finger because of the unbalanced weight. This minor drawback is one reason people prefer eternity bands.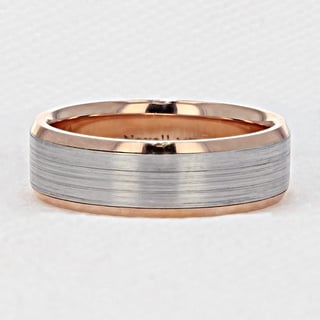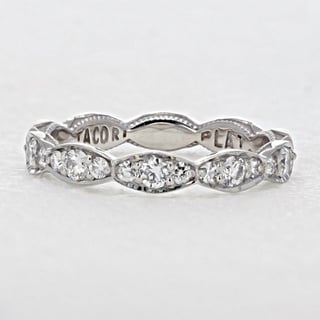 Your wedding band will be the jewelry you will wear every day for a long time, it should be something you love. Explore our wide selection of wedding bands and make an appointment with one of our experts to find a wedding band that is perfect for you.
Learn more about how and where to get started looking for an engagement ring or contact us via this form to schedule a consultation. You can also call us at (888) 565-6150 if you'd like to get more information.