Nov 17, 2015 10:26:40 AM
What to Expect from Your Visit to the Los Angeles Jewelry District
Posted by Leah Arnold-Smeets

Icing on the Ring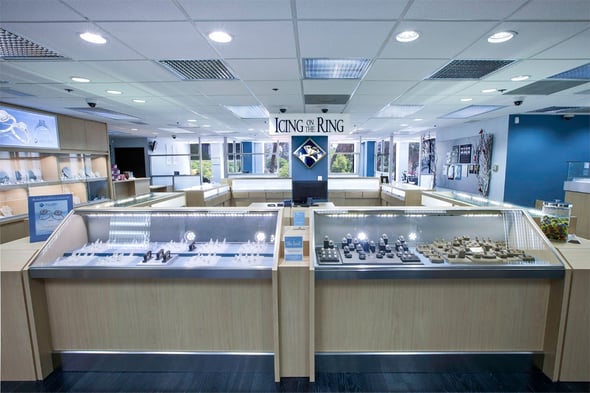 If you're in the market for the perfect engagement ring for your sweetheart, then what better place to shop than the nation's largest jewelry district, the Los Angeles Jewelry District?
With roughly 5,000 jewelry stores, the LA Jewelry District offers an unbeatable selection of engagement rings to suit even the most particular taste and budget.
However, before you make the trek into the vastness that is the LA Jewelry District, it's wise to familiarize yourself with what to expect when you're there so that your trip is a successful one, and not an overwhelming, dead-end trip filled with frustration.
Here's what you need to know.
A Brief History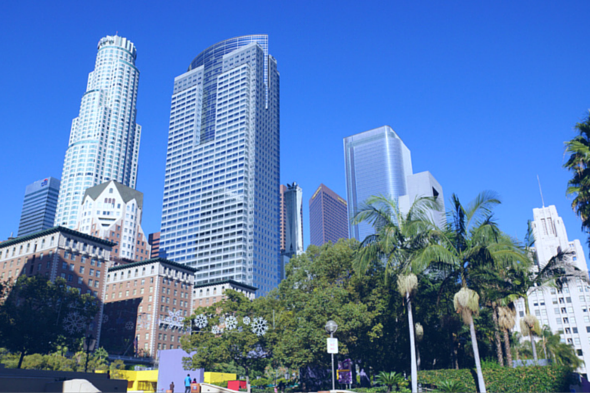 The LA Jewelry District is set in the heart of Downtown LA and spans a whopping six blocks.
There's no doubt that you'll find a seemingly endless selection of engagement rings, but it also means you have to figure out how to navigate six blocks of historic twentieth-century buildings to hunt down the perfect ring.
The trip down there is worth its weight in gold (get it?) because, if you have a game plan before you visit the LA Jewelry District, then you stand a very good chance at getting the ring of her dreams at a wholesale price.
Your Budget
The key here is to figure out your budget before you go and to stick to it.
If you go into your ring-shopping trip blindly without a ballpark figure of what you can feasibly spend, then chances are you're going to end up spending a lot more than you intended or can afford, even with wholesale price tags.
You don't want your experience to be a negative experience that depletes your entire savings, so do a bit of math and figure out what your maximum spending limit is. Then, you can decipher what type of ring that budget can afford based on your significant other's preferences.
A good jeweler or sales representative should respect your budget and not try to talk you into buying a ring that is going to put you in a financial predicament. Be careful of shoddy jewelers who promise to give you a deal that seems too good to be true, because it probably is. (More on how to choose a trustworthy jeweler later.)
Her Style
If you thought trying to get your lady to make a decision about what she wants to eat for dinner was an impossible feat, then you're in for a rude awakening when she shows you the 800+ engagement rings she pinned on Pinterest.
Moreover, don't make the same mistake that far too many men make when they go ring shopping for the first time and think that you're just going to pick out a ring when you get to the LA Jewelry District.
Les you forgot, there are nearly 5,000 jewelry stores there, so it's very easy to become overwhelmed if you don't have an idea of what she wants.
Here's some more helpful tips on how to pick out the perfect engagement ring.
Do Your Research
We're not saying you need to become an expert on diamonds or anything, but it's wise to do some research before heading out on your engagement ring shopping in the LA Jewelry District, other than what's mentioned above.
Here are some pointers on the type of research you should do beforehand.
The 4 Cs
The 4Cs of Diamond Quality is a universal grading system that was created by the Gemological Institute of America (GIA) to access the color, clarity, cut, and carat weight of diamonds anywhere in the world.
It's important to educate yourself on the 4Cs, even on the bare basics of the grading system, so that you better understand exactly what type of ring you can afford as well as jeweler lingo.
Diamond Certifications
Also known as the "fifth 'C'" in diamond grading, certifications are one of the most important and useful elements when purchasing a diamond.
There are three main types of certifications to consider: Gemological Institute of America (GIA), American Gemological Society (AGS), and European Gemological Laboratory (EGL). Each gemological lab uses its own criteria for evaluating a diamond's quality, so each process is unique.
When shopping in the LA Jewelry District, only buy diamonds that are certified and come with proper documentation to support their quality, as to not get scammed into buying a synthetic or lesser-quality diamond than what you're paying.
Choose a Reputable Jeweler
Now that you're familiar with the 4Cs and diamond certifications, it's time to find a reputable jeweler in the LA Jewelry District. But how do you select from the almost 5,000 jewelry stores there?
For starters, you're going to want to look for jewelers that are family-owned, been around for a while, have a good reputation, and provides an unparalleled experience that is a cut above the rest.
At Icing On The Ring, we understand that shopping for the perfect diamond engagement ring can feel like jumping into an endless abyss of options. It's for this reason that we've tailored our customer service to make the ring-buying experience as pleasant and educational as possible for our customers -- and our rave reviews on Yelp, The Knot, Wedding Wire, and Project Wedding prove that.
So, if you're looking for a reputable jeweler in the LA Jewelry District that you can trust, be sure to consider Icing On The Ring. We've been in the business for more than 40 years and continue our legacy of providing top-notch customer service from our expert team of certified gemologist and jewelers.