Jan 8, 2016 10:12:00 AM
Top Fashion Bloggers Who Love Tacori
Posted by Leah Arnold-Smeets

Tacori
Accessories are a girl's best friend, especially when diamonds are involved.
However, if you're an amateur fashionista, then you know that the struggle is real when trying to find the perfect mix of accessories to compliment your outfit just right.
Too much bling, and you run the risk of looking like Liberace. On the flip side, too few accessories could dull down your ensemble and make it more drab than fab.
Nowadays, you don't have to be a fashion expert to know how to rock your accessories like a pro. Thankfully, fashion bloggers have come on the scene and taken the guesswork out of what's hot and what's not in the world of fashion, and they are sharing their pearls of wisdom online to benefit everyday people like you and me.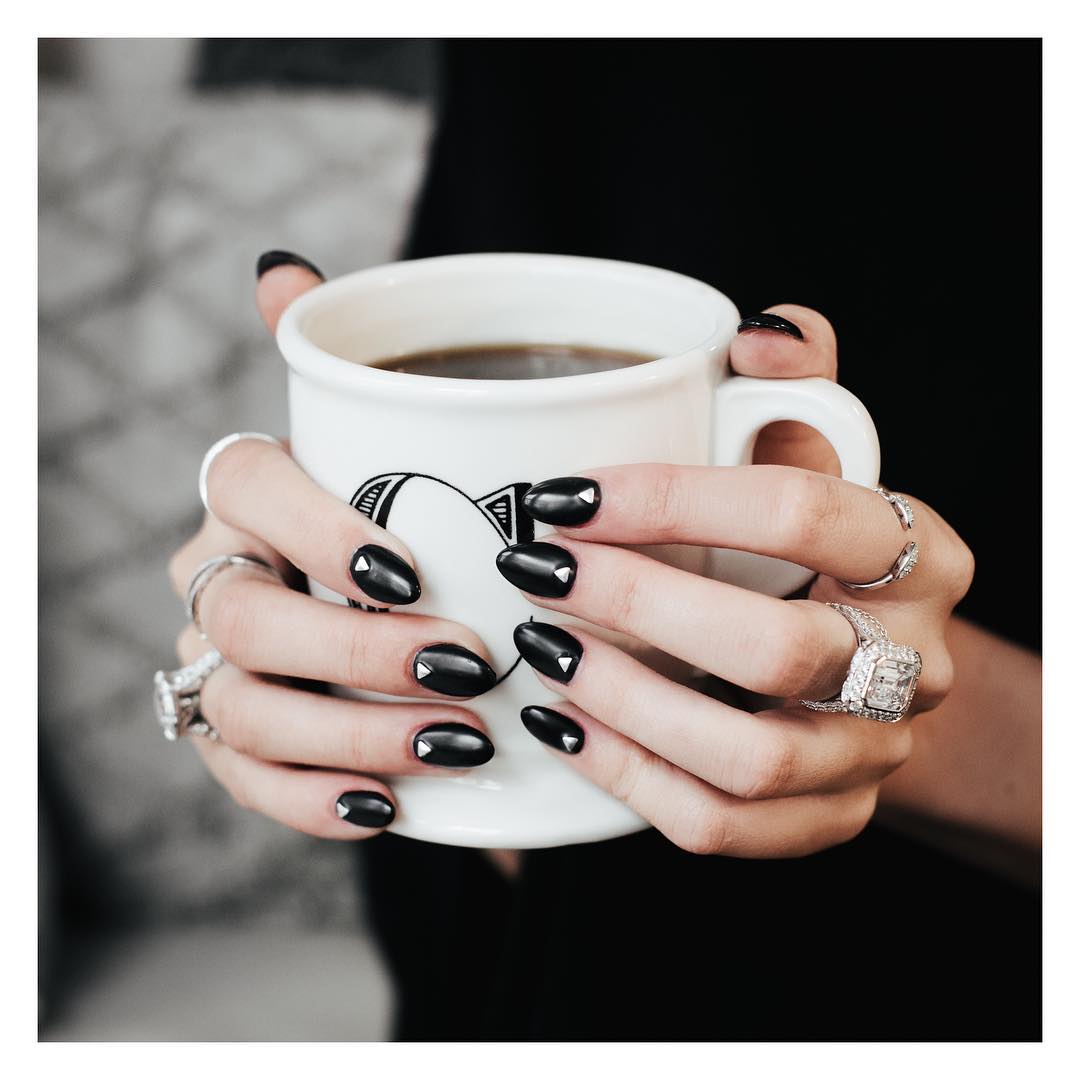 Photo Credit: Carly Cristman (@carlycristman)
So, what's trending right now in accessories?
From the looks of the Instagram feeds of top fashion bloggers, all eyes are on Tacori.
Whether your style is bohemian chic, jeans and t-shirt, edgy, or glam and fab, Tacori has something for everyone -- just take a look at the Influencers Love Tacori lookbook to see how top influencers in the industry and meshing Tacori's timeless elegance and versatility with some of today's hottest styles. Here are some of our favorite picks from the fashion bloggers featured in Tacori's lookbook.
Stephanie Liu, Honey & Silk
Website: honeynsilk.com
Instagram: @honeynsilk
In her own words, "You can never go wrong with wearing Tacori if you're looking to feel like a star." Stephanie is best known for her simple, romantic style that she makes look effortless. Just see how she adds a touch of romance to her modest ivory dress with some green onyx pieces from Tacori's Onyx Envy Collection (below).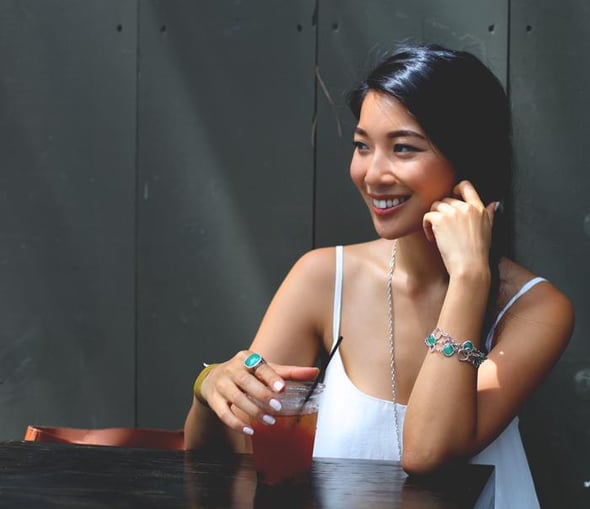 Stephanie shows us that less is more when your jewelry speaks for itself. Below, she stuns in these Tacori Champagne Sunset earrings that definitely steal the show.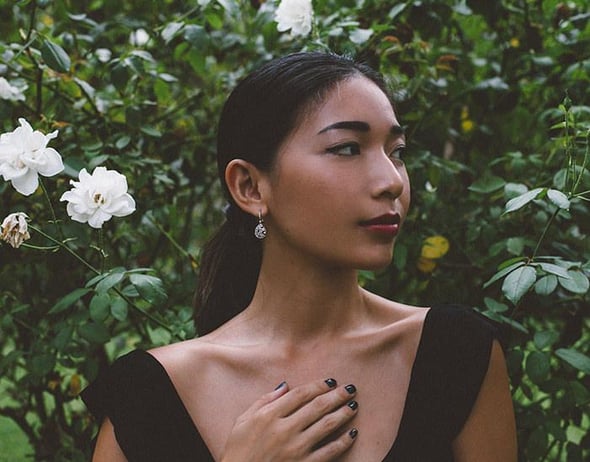 Photo Credit: Honey & Silk, as featured in the Influencers Love Tacori Lookbook
Carly Cristman
Website: carlycristman.com
Instagram: @carlycristman
Carly Cristman is a fashion blogger, E! Style Collective influencer, and a YouTube star.
Her style is unique, dark, and edgy, which makes her stand out from the other well-known fashion bloggers.
If anyone does black ensembles well, it's Carly Cristman -- and, boy, does she know how to add the perfect amount of bling to her outfits with her fabulous Tacori rings.
Whether she's dressed up or dressed down, Carly never disappoints with her perfectly manicured nails and Tacori accessories.
Photo Credit: @carlycristman/Instagram
Photo Credit: @carlycristmas/Instagram, as featured in the Influencers Love Tacori Lookbook
Sheryl Luke, Walk In Wonderland
Website: walkinwonderland.com
Instagram: @walkinwonderland
Sheryl's style combines the best of both worlds: sophisticated and sexy. This fashion blogger can make a pair of sneakers look sexy, people.
Although she has more of a minimalistic mentality when it comes to jewelry and accessories, Sheryl knows exactly the right amount of shine needed to complete any outfit.
Just look how she rocks these Tacori Promise Bracelets (designed by famed fashion blogger, Wendy from Wendy's Lookbook).
Photo Credit: @walkinwonderland/Instagram, as featured in the Influencers Love Tacori Lookbook
Elizabeth Minett, Haut Appétit
Website: hautappetit.com
Instagram: @elizabethminett
Who better to get fashion advice and inspiration from than a model turned fashion and lifestyle blogger?
Elizabeth Minett left her modeling career to start Haut Appétit after discovering a lack of "culinary enjoyment in the fashion industry."
Nowadays, you won't find her strutting down the catwalk -- instead, she's busy traveling the world and blogging about desserts, fashion, and beauty.
Elizabeth's knack for the finer things in life is perfectly complimented by her lavish #TacoriGirl style (below).
Photo Credit: @elizabethminett/Instagram
Courtney Wyse
Instagram: @mrscocowyse
Not only is Courtney Wyse an incredibly trendy gal, but she's also the mother of an adorable little girl who already has a shoe collection most grown women would covet.
This fashionista mama knows how to accessorize like no other, and her handbag collection will make you green with envy.
Take a 'scroll' through Courtney's Instagram and you'll see why she's one of the top lifestyle bloggers around -- her style is definitely on-point and consistently chic.
In this photo from the Influencers Love Tacori lookbook, Courtney shows us that vibrant colors, textures, and patterns can be fun and chic as she pairs Tacori's Lilac Blossoms Pave Crescent Ceiling Ring, Island Rains Bold Crescent Crown Ring, and Island Rains Budding Brilliance Ring with this stunning hand-woven clutch.
Photo Credit: @mrscocowyse/Instagram, as featured in the Influencers Love Tacori Lookbook
If you want to take your style to the next level in 2016, then definitely check out the rest of the #TacoriGirl fashion bloggers in the Influencers Love Tacori lookbook and add a bit of glam to your wardrobe.
Tell us what kind of #TacoriGirl will you be in the New Year?